The Ratti name is one of the most famous in Barolo. In the early 1960's, Renato Ratti returned to his native Piedmont after ten years working for Cinzano in Brazil and France. With regional knowledge but a global perspective, he purchased a small plot of land in the village of La Morra and set up a makeshift winery in the abandoned 14th century Abby dell'Annunziata.
OVERVIEW
It was there, in 1965, where he made his first 'cru' wine, called 'Marcenasco,' after the historical name for the region. Around that same time, Renato Ratti made the first map of the Barolo crus, effectively introducing the commercial idea of terroir to Italian wine.
A towering figure, Renato Ratti died prematurely in 1988. His son, Pietro, took over the estate at just 20 years old and has been the winemaker for more than 30 years. Pietro has carried on his father's vision of elegant La Morra Barolo, but recent vintages have found Pietro leaning towards more classical expressions. It is an evolution of his father's approach that is resulting in the best wines of Ratti's storied history.
HISTORY
In 1988, when Renato Ratti died, his son Pietro (then, just twenty years old) inherited not only his family's winery, but also the tremendous weight of legacy.

Renato was a giant in the wine world. Born in La Morra in 1934, he distinguished himself at Alba's enology school before taking an international position with Cinzano, working abroad for just over a decade in Brazil and France before returning to his native home in 1965. His first vintages of Barolo were made from purchased fruit in an abandoned and ramshackle abbey in the thousand-year-old-town of Annunziata (Ratti bottles were labeled Abbazia dell'Annunziata until the early 1980s). But, while he quickly established himself as a talented winemaker in his own right, it's what he did for other people's cellars - assisting with an outsider's perspective but a native's tact - that made him a legend.

Renato is widely considered the father of modern Barolo, but it would be just as accurate to call him a revivalist. He married traditional practices with new technology, bringing back pre-1930s vinification practices like gentle pressing, shorter ferments, and longer bottle aging. He made wines with both long-term potential and early appeal, protecting an aromatic freshness through his approach that, at the time, contrasted the maderized quality of the "traditional" Barolos.

Like a Piedmontese Peynaud, he introduced French standards such as controlled malolactic fermentation to Barolo (at the time a novel idea, now ubiquitous) and a shift to frequent rimontaggi (pump over) from the traditional practice of cappello sommerso (submerged cap). At the time, temperature control was considered 'avant-garde' and Renato was its leading evangelist.

By the end of the 1970s, Renato's evangelizing work gave the contadini of Barolo a path to improved wines, but he knew that was just the beginning. Winemaking is only translation; great wine must also come from great land. So, Renato drew the first maps of Barolo's crus, introducing the commercial idea of terroir to one of the premier wine regions of the world.

In retrospect, this is obviously a watershed moment for not just Barolo, but all of Italian wine. But at the time? The maps were met with outrage. Barolo back then was typically made as a regional blend. The farmers resisted ranking (or even differentiating) their vineyards; they were more concerned with the risk rather than the rewards. But progress was inevitable and in time, sites like Monfortino, Cannubi, and Rocche dell'Annunziata became common vernacular among wine collectors, even as they weren't officially recognized by the Barolo region. Renato would spend the rest of his brief life campaigning for the official recognition of crus. He died at 54, his dream just out of reach, but not forgotten.

As Pietro Ratti told Wine Spectator in 2019: "With the trio of 1988, 89, and 90, I thought this was easy." These were Pietro's first three vintages at the helm of the estate. Then came three difficult vintages, trials by fire, working to bring out the elegance of La Morra amid extreme weather conditions; opportunities to put his own stamp on Barolo.

It's important to point out that Renato's pioneering work as a winemaker was just that: pioneering. By definition, it was left unfinished. He had raised many questions that had yet to be answered, and that showed in the varied style of his work over the course of 22 vintages. Oak regimens changed from vintage to vintage, as did fermentation vessels and cap management. But where Renato rebelled, his son refined.

Pietro's winemaking built upon his father's work in ways that were just as experimental, but he approached them more empirically. For a time, Pietro experimented with cappello immerso (immersed cap, enabling him to add color and extraction without taking on more tannin), but it's a testament to his open mindedness as a winemaker that he abandoned that practice in 2011 to return to his father's rimontaggi. Then, in 2015, for the first time at the winery, Pietro embraced the traditional practice of cappello sommerso and longer fermentations, which he now believes gives the wine more intensity, purity, and structure.

Most importantly, however, was what Pietro did in the vineyards. He began purchasing parcels of land in La Morra in 1996, and since the 2004 vintage, his Barolos have been 100 percent estate fruit, allowing for the level of control his father could have only dreamed of. Since the 2015 vintage (the 50th anniversary of the winery) the bottling now bears just their shared name of "Ratti". Fitting, since the estate truly is the work of two generations. With a shadow as long as Renato's, it's almost hard to believe that Pietro has been making wine in Barolo for more than a decade longer than his father; perhaps harder to believe is that the wines are the best Ratti has ever produced.

And what of Renato's dream of an official map for Barolo's crus? It happened, finally, in 2010; officially ratified by the then president of the Albese Consortium… Pietro Ratti.
"Where Renato rebelled, Pietro refined."
ESTATE & LOCATION
Region: Piedmont
Founded: 1965
Proprietor: Pietro Ratti
Winemaker: Pietro Ratti
Vineyards: Piedmont 35 ha
Environmental: Sustainable



Barolo is located in the Piedmont region of northwestern Italy. Directly to the north lie the Swiss alps; to the west and northwest are the French alps (Piedmont literally translates as "foot of the mountain"). The region is an undulating patchwork of vineyards and ridges, creating myriad aspects and elevations that can vary by 300 meters or more. The subsoils are of marine/sedimentary origin and the soils vary from hard packed clay (marl) to more eroded and less fertile sandstone.

The region can be broken out into two macro-zones based on these two soil types: Tortonian and Serravallian which can then be further broken down by commune. Finally, each commune is made up of a collection of MGAs, or crus.

All of Ratti's vineyards benefit from Tortonian soils, which are less ancient and give wines with less austere tannins. The estate is located entirely within the commune of La Morra, which is the highest elevation commune and known for the most elegant expressions of Barolo. Within La Morra, Ratti bottles three specific cru wines: Conca, Rocche dell'Annunziata, and Serradenari.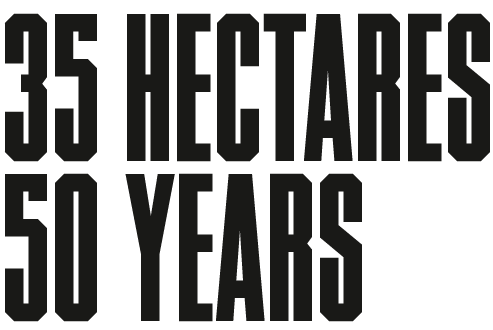 PHILOSOPHY
Pietro Ratti's winemaking philosophy has changed significantly since the 2015 vintage. Specifically, he's been leaning into a more classical approach. His father, Renato Ratti, was a famous proponent of shorter maceration times in order to make the wines more accessible upon release. Pietro carried on that standard for many years, but has recently embraced cooler, longer fermentations, which extracts more tannin, but can provide greater depth of flavor and complex aromatics.

Pietro has also recently been favoring larger wood vessels for aging. And while this can make Ratti sound as if it's a "traditionally" styled Barolo, the truth is that the elegance of La Morra wins out, creating age worthy, but still compelling-upon-release Barolos.
IMPORTED PORTFOLIO OVERVIEW
Maze Row imports four Barolo wines from Ratti, as well as a fresh and fruit- driven single-vineyard Nebbiolo from Pietro Ratti's vineyards in Roero and a bottling of Barbera d'Asti.
BAROLO DOCG 'SERRADENARI'
Barolo DOCG 'Rocche dell'Annunziata'
Langhe Nebbiolo DOC 'Ochetti'
Barbera d'Asti DOCG 'Battaglione'